Reducing emissions and promoting zero carbon development
The climate is in crisis. The latest warnings from the 2021 IPCC sixth assessment report are stark. Human-induced climate change is already affecting many weather and climate extremes in every region across the globe, the atmosphere and seas are warming at rates unprecedented in human history, and some of the consequences are irrevocable. Time is running out and these trends are set to continue without drastic cuts in carbon emissions in the next decade. It is clear that now is the time for bold collective action.
No organisation or individual is exempt from responsibility, and in 2019 the Council declared a climate emergency where it committed to become carbon neutral by 2040. The Local Plan has a key role to play and it is imperative that we go further than ever before by introducing a suite of ambitious and implementable policies which addresses the severity of the crisis that we are all facing.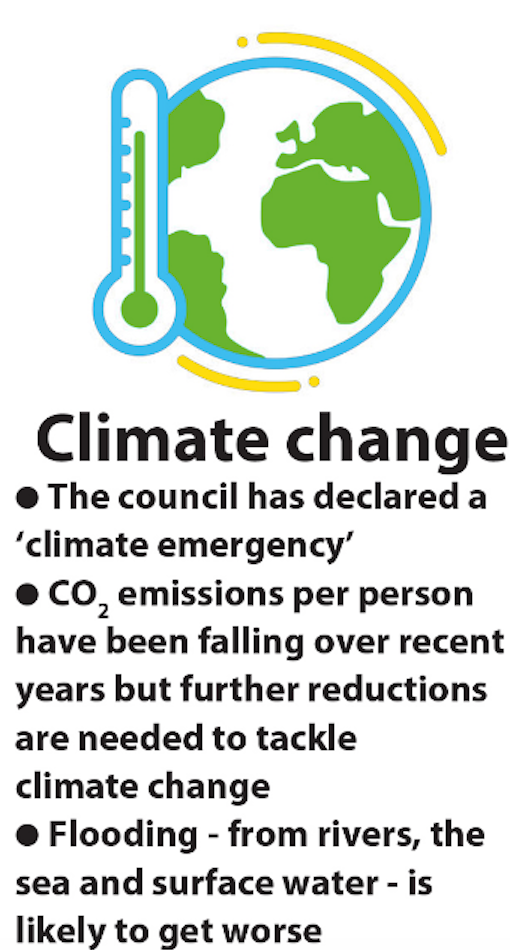 Climate Emergency
We have set out an overarching policy as part of our response to the climate emergency.